Our Tour Guides have hunted the Louisiana Alligator for many years. The methods they use are fishing with bait and hook. Once the gator is hooked "running lines" is a key part in harvesting an alligator. This also allows for a clean humane kill. The gator is then brought into the boat and transported. Hopefully you're a good shot. We've never experienced an injury on one of our tours to the guests. Our guides, that's a different story.

Both guides are familiar with the areas that are hunted. You will always be able to view some very interesting and beautiful parts of nature. The land is managed by your guides. Licensed and Insured for safety. So basically, you're hunting on private property controlled and managed by the guy driving the boat. This makes for a safe, hassle free, and enjoyable hunt.

Let's meet the Guides:

Herbert Cox: Chief Tour Guide. Herb has hunted Alligators for over 40 years. There isn't much this guy hasn't seen. Professional knowledge and consistent safe handling of these creatures has kept him injury free all these years.

Chris Gomez: Son in Law and Prime Suspect for Bait. Making sure Herb's daughter isn't ever upset is a main concern of his and in the event this doesn't happen rates may decrease due to an abundance of bait. Chris always does his best to deliver the comedy relief and hunting experience of a lifetime.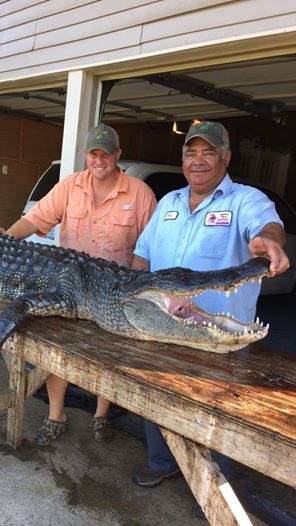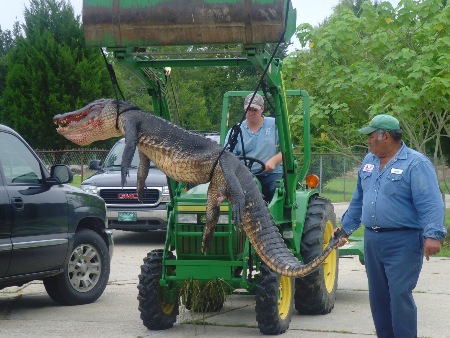 Chris: ph: 985-790-4433

LIKE US ON FACEBOOK!
https://www.facebook.com/AlligatorHunt

2018 Louisiana Alligator Season is from August 29 thru September 17th. Make sure to book in advance. Taking reservations NOW.